Success is never a solitary journey – any real estate agent can attest to this fact. Even with the support of great mentors, reaching the peak of the industry will be a herculean task.
Fortunately, you can leverage real estate tools to make your ascent just a little easier. After all, what realtor wouldn't appreciate a little help when it comes to digital marketing?
Without further ado, let's take a look at the tools every real estate agent needs for more efficient workflows and better lead generation.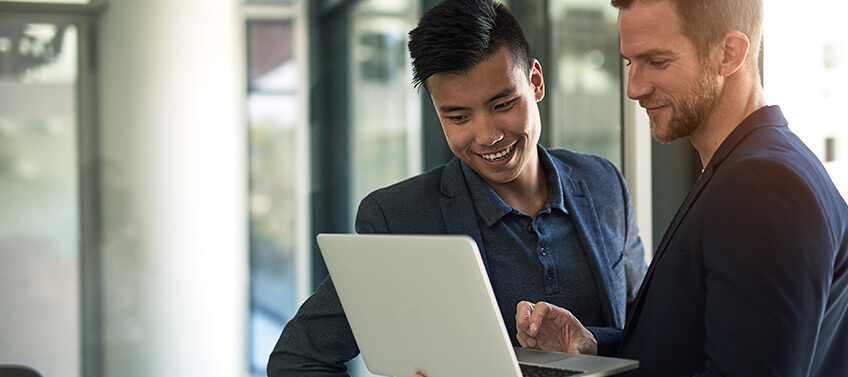 Tools For Your Social Media Presence
You can't be a digital-savvy real estate agent if you're not active on social media channels. That said, social media management is a major task all its own, one that requires time and effort.
Here's the good news, though: there are social media management tools that make the job easier. Below are our top picks:
Post Scheduling
A content calendar is a cornerstone of good social media strategy. Once you've plotted out your posts, however, someone still has to post them — and that someone is often you.
Fortunately, you can use a social media management tool to batch-schedule posts well ahead of time. Some of the most popular social media software are:
Hootsuite
Perhaps the biggest player among schedulers for social media posts, Hootsuite is also the first, having been established in 2008. It's used by over 800 of the Fortune 1000 companies — proof of its popularity and efficacy.
Buffer
One of the earliest tools for scheduling social media posts, Buffer boasts a simple and intuitive interface that makes it ideal for busy agents. It has a free version, but you can purchase affordable premium packages on a per-social-media-channel basis.
Sprout Social
The job isn't over when you schedule social media posts — you also have to monitor their engagement metrics. Luckily, Sprout Social generates robust analytics reports that are presented in an insightful and visual format.
Built-in tools
Facebook, Instagram, Twitter, and Tiktok all allow you to schedule social media posts in advance. However, they don't let you cross-post the same content across different social media platforms. For greater efficiency, a paid social media management tool might be a better fit.
Struggling to brainstorm content ideas? Don't fret as we've created a 30-day social media calendar just for you. Check it out here!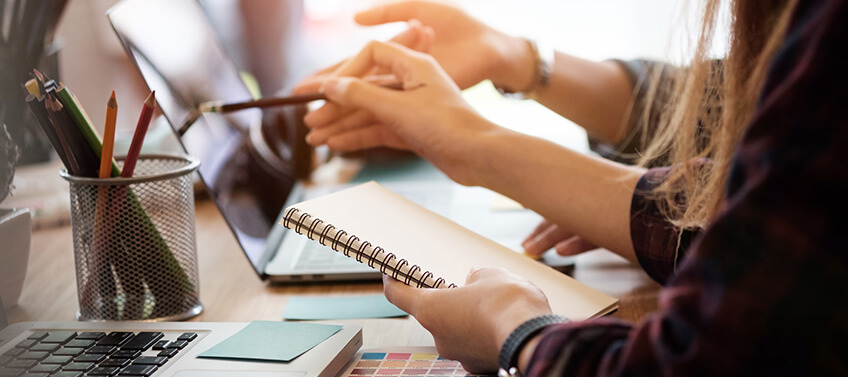 Graphic Design
The real estate industry is inherently visual. Case in point: real estate agents pour a lot of time into creating impressive buyer presentations.
Hence, you should take the same visual-centric approach when creating content for social channels. And don't worry if you don't have graphic design skills — there are real estate tools that can fill in that gap.
Canva
Canva touts itself as a graphic design suite for non-graphic designers. As such, it's the perfect tool for a real estate agent who wants to create impressive-looking posts quickly. The easy to use drag and drop interface also means anyone can make impressive visuals that you'd otherwise pay a graphic designer to produce. It even has templates for social media posts, flyers, and DIY marketing collateral.
Royalty-free images
You don't have to pay steep fees for stock photography. Just visit Pixabay.com or Pexels.com and get access to thousands of free photos.
Tools For Customer Relationship Management
Top producing agents know that cultivating fruitful relationships with clients is the key to success. Given the sheer number of buyers, sellers, and real estate investors you have to deal with, however, doing so can prove to be challenging.
That's why a customer relationship management (CRM) tool is indispensable. In a nutshell, CRM pertains to tech tools that help you develop, acquire, and retain customers. It spans everything from lead generation to customer support. These are a few of the top options in the market:
HubSpot
One of the most commonly used CRM platforms among real estate agents is HubSpot, a powerful tool that provides email marketing capabilities, sales automation, call tracking, and appointment scheduling.
Zillow Premier Agent
Zillow Premier Agent is one of the CRM tech tools built specifically for real estate agents. Not only is it free to use, but it also has a mobile app so you can nurture leads on the go.
Wise Agent
When used properly, CRM tech tools can help you get more real estate leads. Wise Agent has a centralized contact database which makes it easy to get in touch with new and existing clients. What's more, it can help you create optimized landing pages to capture more leads.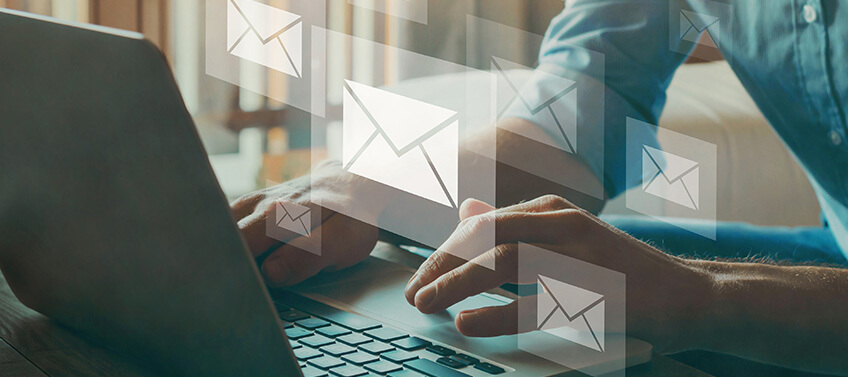 Tools For Email Marketing
According to research done by McKinsey, email marketing is up to 40x more effective than social media at reaching target audiences. That number might seem mind-boggling, but remember that your email marketing database is made up entirely of people you've already interacted with at some point. In other words, you're no longer a stranger to them so they are more likely to open your email. Just be sure to share content that adds value to their life; for instance, send branded property reports to help clients understand market data.
Even better, there are real estate tools that make this already effective lead nurturing tool even more efficient.
Mailchimp
Real estate agents who are just starting out with email campaigns should definitely take a look at Mailchimp. This suite offers beautiful email templates, database integration, A/B testing, an analytics suite, plus a user-friendly interface. It's a powerful real estate CRM that should not be overlooked.
CoSchedule
Marketing emails live and die by their subject lines, so be sure to optimize yours before sending out a campaign. To generate more leads, type out a list of options and run them through CoSchedule's Subject Line Tester, which uses artificial intelligence to grade your subject lines.
Tools For Websites
If you don't have a real estate website, your business may as well not exist. After all, the National Association of REALTORS® says that 97% of all homebuyers used the internet in their home search.
As such, a real estate website is often the first point of contact for quality leads. A site that's clunky, slow, and unintuitive, however, will fail to convert leads.
The following real estate tools will make sure that your site is performing at its peak.
PageSpeed Insights
One of the simplest but most useful real estate tools available is PageSpeed Insights by Google. By inputting the URL of real estate websites, users can see how quickly it loads. After the evaluation, the system will generate a score along with recommended solutions to boost that number.
Hotjar
Hotjar creates a "click map" of real estate websites, allowing you to see which part gets the most engagement. As the name suggests, this great tool creates a heatmap of your site; red parts get more clicks, while blue ones get less. With that insight, you can redesign your site so that the most clicked sections are given more prominence.
SEO PowerSuite
Search engine optimization (SEO) is one of the most overlooked lead generation tools for real estate agents. It utilizes techniques like keyword insertion to make websites and their pages easier for Google's search algorithm to parse and index, thus improving their chances of appearing on the first page of search results. SEO PowerSuite is a valuable tool that will let you know just how optimized your website is for searchability. Its website auditor, rank tracker, and backlink tools will surely prove invaluable.
Of course, real estate agents can also hire digital marketing agencies like Agent Image to handle their website development and optimization. That way, you can focus on what you do best: generating leads and closing deals.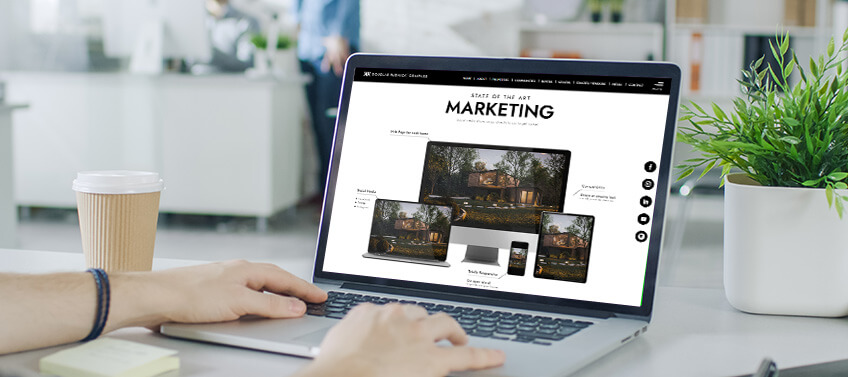 Tools For Real Estate Marketing
The real estate business is increasingly becoming digital-first, so an agent will often rely on a tech tool to make selling a home easier.
This is especially true for real estate marketing because clients these days prefer interactive consumer journeys. With the help of these tools, you can deliver just that.
3D House Tours
Thanks to platforms like Matterport, touring listings online has never been easier for buyers. And unlike with in-person walkthroughs, they can really evaluate the property at their own pace. Other real estate software that's similar to Matterport are Metareal Stage, EyeSpy360, and Zillow 3D Home.
Digital Presentations
Selling a house is all about making a great first impression. That's why real estate marketing materials invariably involve property presentation decks that highlight the standout features of a home. Creating one can be time-consuming, however, which is why Agent Image created ACCESS, a cutting-edge real estate technology platform. This suite comes with professionally designed templates, and allows you to add photo galleries and virtual tours to wow potential buyers. ACCESS is currently in beta testing so get your free trial subscription today!

Tools For Task Management
As a real estate agent, you juggle a dozen responsibilities every day. And even if you have a team to assist you, you still need to track tasks so nothing falls through the cracks.
For this reason, successful real estate agents often utilize task tracking tools so they never lose sight of the big picture. Fortunately, there are several tools for real estate agents that can help them plan and monitor their workload.
Trello
Trello is a kanban-style project manager that's easy to use. The great thing about it is that you can create different boards for different clients so you don't mix things up. You can then create columns for pending tasks or for specific people on your team. You use cards to denote deliverables and move them from column to column as you progress through the sales process. As such, you get a visual representation of where you currently are and where you need to go.
Asana
Though this great tool also features card-based workflow, its claim to fame is its calendar view. A real estate agent can plot out tasks such as "contract signing" or "property viewing" on the calendar and everyone who is included in the project — be they clients or team members — will be notified. In short, you get a bird's-eye view but can also dig deep into the details using Asana.
Basecamp
Basecamp is one of the most widely used real estate agent tools because of its robust to-do list system. When you're handling so many tasks, it's helpful to have a handy list that shows you exactly what's pending. Another nifty feature is its built-in real-time chat function called Camp Fire.
Tools For Document Management
If you work in the real estate business, you know that transactions require a lot of paperwork. And if you're dealing with multiple clients at the same time, things can get really complex really fast.
As such, most agents need a document management system to keep everything organized. We think these services are great real estate agent tools:
Google Drive
What if you had a folder that both you and your client can access on any device 24/7? That's exactly what Google Drive offers. It can serve as a central repository for all documents pertaining to a real estate transaction, such as contracts, deeds, market reports, etc. The search bar makes finding the exact document you need a breeze, too. If you already use Google Calendar and Google Maps, Drive will prove to be one of the best tools to add to your arsenal.
Electronic Signature Services
You've likely seen an increase in out-of-town buyers. There's just one problem: how can they sign documents when they can't physically come down to meet you? Don't fret — electronic signature services like DocuSign or HelloSign have you covered. An e-signature service allows both parties to affix their signatures digitally to a contract, which makes closing deals more efficient. And yes, they are as good as standard signatures so they are legally binding.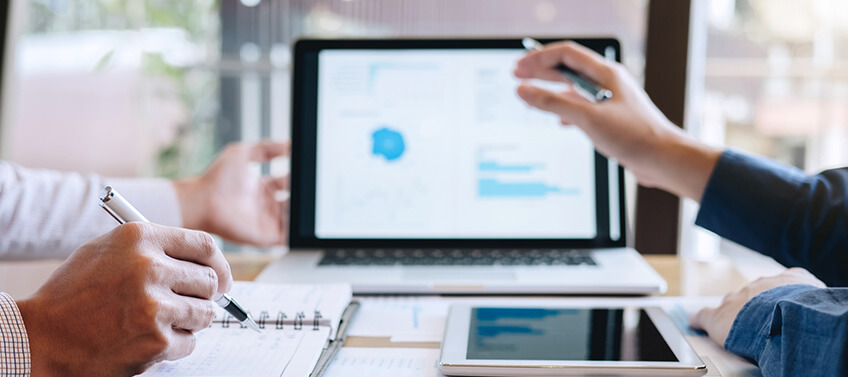 Tools For Your Clients
Of course, real estate agents should also provide tools for their clients. Luckily, the items below can be easily added to your website and will provide immense value to prospective customers.
Comparative Market Analysis
A three-bedroom house in one neighborhood can command much more than a similar property in another area because of factors like location, age, and features. Providing a comparative market analysis on your website allows people to get a better grasp of home valuations.
Flood Maps
If a seemingly perfect house is located in a flood-prone area, no one is going to buy it. To ensure buyers that your listings are not susceptible to deluges, add flood maps to your website.
One-Touch Phone Calls
Manually dialing numbers from a website is a hassle. Install a plug-in on your site that allows people to make phone calls just by clicking a button or icon.
Over To You
Almost all real estate agents will agree that this job isn't for the faint of heart. But almost all will also agree that helping people achieve their real estate goals is one of the most rewarding things one can do.
The good news is that there are myriad tools that can help you do your work more efficiently. If there's a pain point you're experiencing, there's likely a software or service that can address it. Of course, if you need help with real estate digital marketing, Agent Image is here to lend its expertise. Give us a call at 1.800.979.5799 or use our contact page to ask about our services. Our team will be more than happy to help you elevate your business.
And if you want more insightful content that gives you an edge against the competition, be sure to follow our blog where we share articles weekly.