Have you ever caught yourself looking at that company logo you've been using for years and thinking it might be time for a newer, more modern-looking one? Maybe you've been rifling through some of your marketing materials and then suddenly feel as if the designs don't quite match your personality.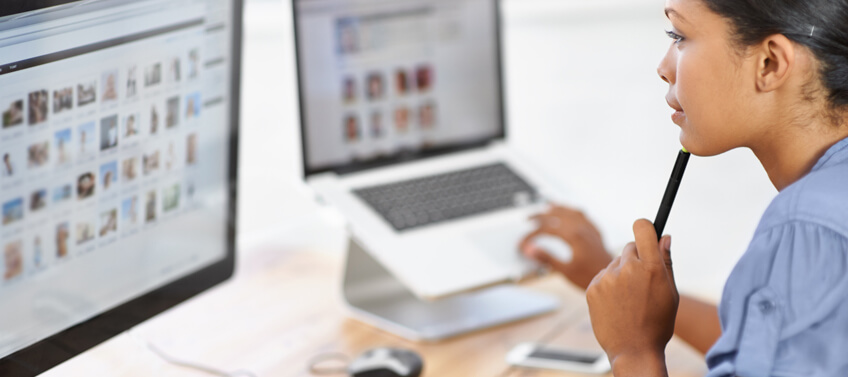 For most real estate agents, the most obvious solution is to simply hire a professional graphic designer. But let's face it – there are certain times in our careers when spending on some things just don't make sense budget wise.
The good news is you don't need to hire a professional graphic designer if you're looking to give your real estate branding some extra pop. There are tons of simple and easy to use graphic design tools available online that can help you spruce up the look of your marketing materials!
Although it might take time before you get the hang of it, the great thing about taking the DIY approach when it comes to design is that you get full control of every aspect, allowing you to rearrange elements, play around with different color schemes, and fine tune everything until you get that exact look you were going for. And, hey – it's a terrific opportunity to develop a new skill as well.
So without further ado, here are several excellent graphic design tools for real estate agents:
Canva Free, with affordable subscription options.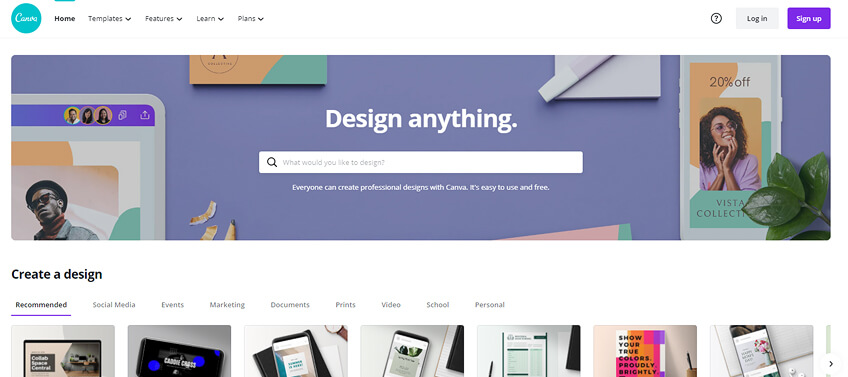 Canva offers dynamic tools that allow users to design almost anything from logos, email headers, to infographics for blogs. It's one of the best online design tools available for beginners, as it features a very intuitive interface, a handy drag-and-drop function, and thousands of high-quality templates.
This is a fantastic tool to use if you're working with simple graphics, as it's very versatile when it comes to editing backgrounds, icons, headers, and logos, and allows uploading of custom images.
Easelly Free, premium subscription options available.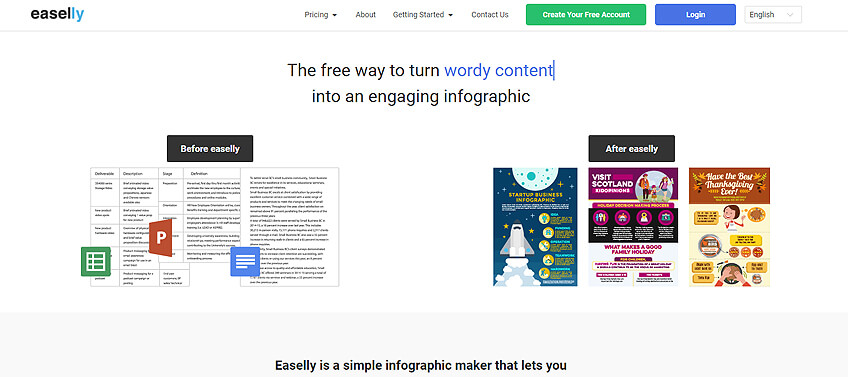 Easelly is a great tool for creating infographics which you can use for your blog, neighborhood profiles, or home buying and selling guides. With Easelly, you'll be able to deliver information in a concise, easy-to-understand manner by creating an infographic highlighting all of your main points.
You can get over 600 images and icons and more than 10 fonts with Easelly's free version, while their premium subscription comes with an extensive library of over 680,000 graphics and 50-plus fonts. New template designs are also added to the website every week.
Pablo Free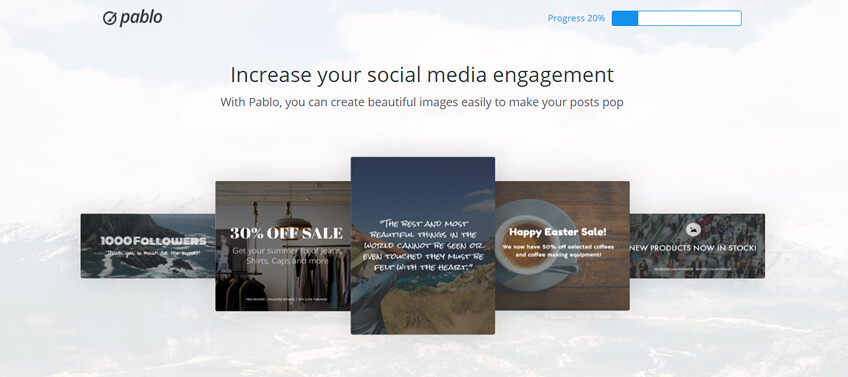 Looking to spruce up your social media posts? Pablo is a beginner-friendly but powerful social media tool that features an extensive collection of images, fonts, filters, and templates that can add more pop to your social media posts and help you increase engagement.
Their no-frills interface allows anyone to create a stylish design with ease. Once you're done, Pablo will then resize and optimize your post to your chosen social media platforms.
LogoMaker Free, premium subscription options available.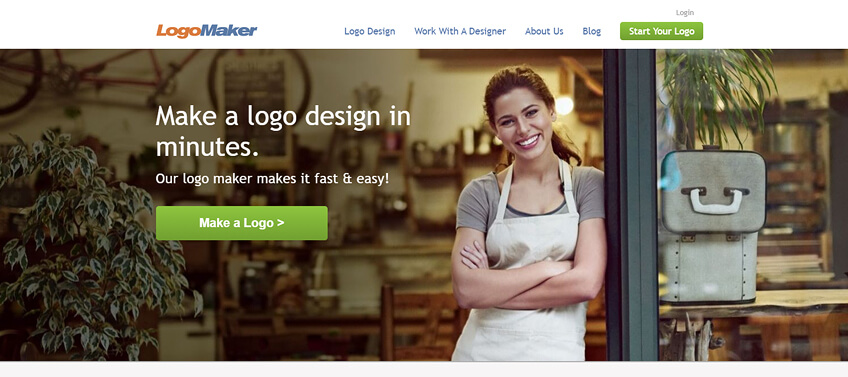 If you want to try your hand at creating your own logo, LogoMaker is an affordable and easy to use online tool that allows you to design a professional logo from scratch. In four easy steps, you'll be able to create a logo just by typing in your company name, choosing from dozens of templates, and using the logo editor to jazz it up until you're happy with the final product.
LogoMaker's free version already has everything you need to design a logo, while their paid subscriptions offer extra features such as lifetime storage, multiple file formats, and unlimited logo edits.
Over Free, premium subscription options available.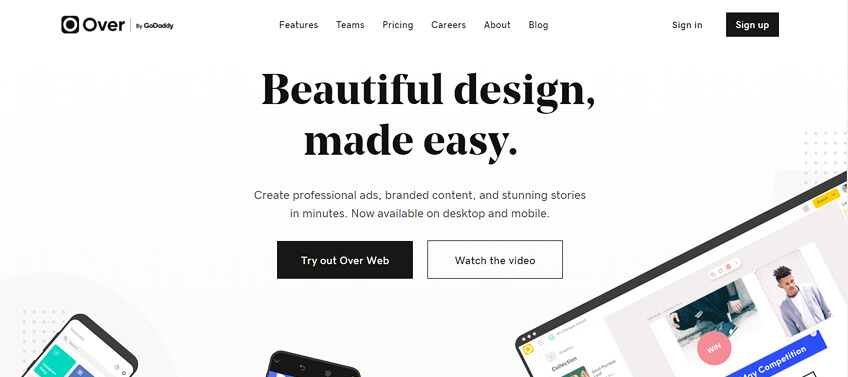 With Over, you'll be able to take your real estate brand to greater heights by adding more visual impact to your ads, social media posts, and branded content.
In addition to their simple yet powerful editing tools, one of the best features you get with Over is the ability to collaborate with others – perfect if you're working with a team. The app is available for desktop and mobile, which allows users to create and edit content on the go and receive feedback from others instantly after uploading a design. This nifty feature creates a central resource for all of your assets, so you and your team can maintain a consistent look and feel no matter who's designing.
PicMonkey Free trial, $7.99 monthly for the basic package.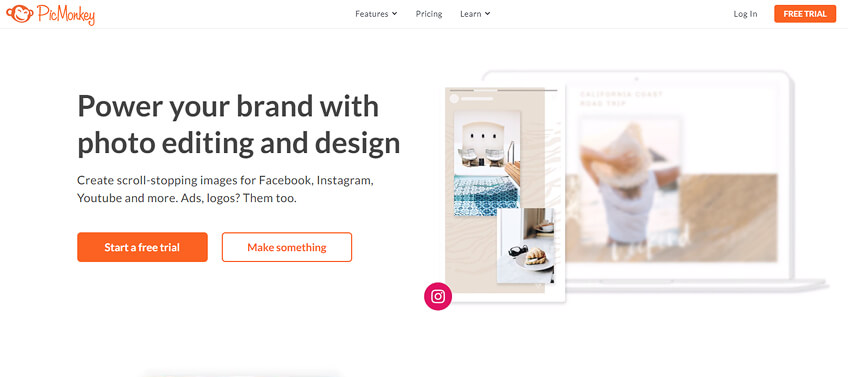 PicMonkey has one of the best tools for editing photos. Their easy-to-use online photo editor features a range of tools, effects, filters, and settings, allowing you to enhance images to make any listing stand out.
In addition to their photo editor, PicMonkey also has comprehensive tools to spice up your branding, including thousands of templates, an extensive stock photo library, hundreds of fonts, and more than 8,000 graphics and textures.
BeFunky Free, monthly premium subscriptions available.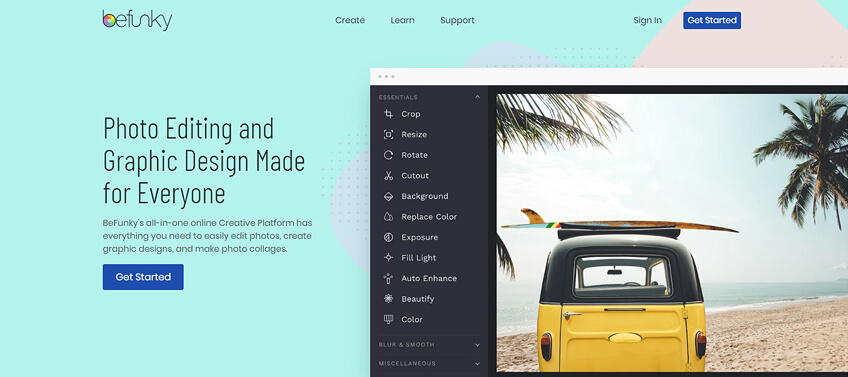 BeFunky is an all-in-one online design tool with an incredible selection of tools and features for photo editing and graphic design. Their photo editor offers a powerful toolset that includes an AI-powered background remover, customizable design templates, a one-click collage wizard, and more.
With BeFunky, you'll be able to create stunning visuals from scratch with easy-to-use design tools and selection of professionally designed templates. Be sure to check out their website's resources section for step-by-step tutorials, design tips, and other helpful information.
Tailor Brands Free, additional fees for product bundles.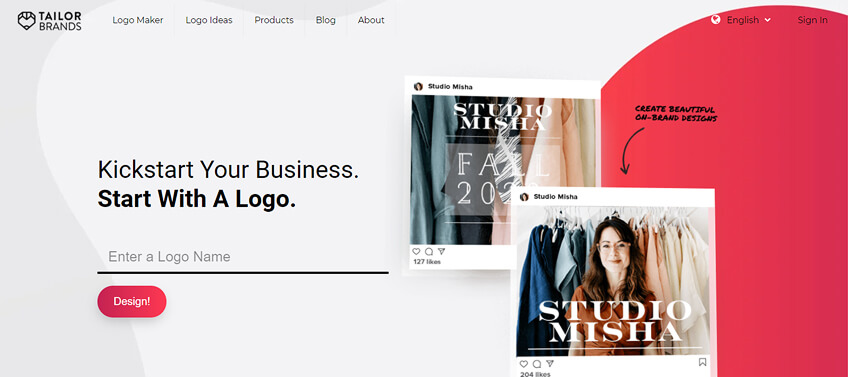 Tailor Brands Studio is another great online tool for creating logos. The site uses an algorithm-based design system that takes into account details such as the type of service you offer and the "personality" you want to have for your brand, giving you several options for you to tweak and stylize.
Tailor's logo and graphic design studio is free to use. Upgrading to their premium subscription however, gives you access to high-resolution files, additional templates, discounts at their print store, and more.
With these tools and a little bit of practice, you'll be on your way to creating dazzling visuals that will boost your real estate brand!

While mastering these tools will definitely help give your brand a polished and professional look, working with the experts is still the best way to take your brand to the next level. Trying your hand at graphic design through these programs however, will serve as an excellent starting point that will help you work with a professional graphic designer more seamlessly.
Talk to us at Agent Image if you need help sprucing up your real estate branding! Sign up for a free consultation today by visiting our website here.
The post Simple and Easy Graphic Design Tools for Your Real Estate Brand appeared first on Best Real Estate Websites for Agents and Brokers.