For most agents, the internet plays a major role in lead generation. According to the National Association of Realtors (NAR), 42% of buyers start their search online while 92% of sellers list their homes in the Multiple Listing Service (MLS).
But how do you divert potential clients to your real estate site? And more importantly, how do you keep them on your page? The answer is IDX integration, a tool that gives you the opportunity to do just that.
If you're new to IDX and web design in general, you might find the sheer number of plug-ins, themes, and tools intimidating. But with the right web design team on your side, you'll have flawless IDX integration in no time.
Here's what you need to know about IDX integration and how to implement it on an existing site.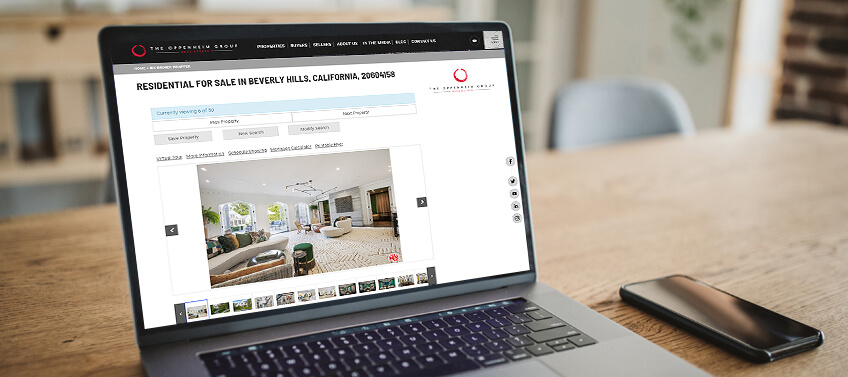 What is IDX?
Also known as Broker Reciprocity, Internet Data Exchange (IDX) is a policy within NAR stating that agents can share listing information on the local MLS.
The MLS refers to a collection of regional databases brokers use to share listings. Brokers and agents pay for membership and upload listings for sellers.
Over time, IDX has come to refer to software, tools, and policies enabling agents to display active listings on their sites and give buyers a way to find properties for sale within a specific area.
It provides access to the MLS database and keeps potential clients on your site instead of redirecting them to the local MLS or a third party listing service. That's why proper IDX implementation is crucial for agents.
The term was coined in the early 2000s, when brokers and agents learned that they could promote listings, capture leads, and make sales.
There were already similar platforms for sharing and promoting MLS data in existence but these came at a cost that only a select number of brokers and agents, particularly those with bigger marketing budgets, could integrate the MLS into their real estate sites.
The IDX and other advancements in web design leveled out the playing field by lowering the costs of integrating listing data into individual real estate sites.
Web technology made such strides that, according to Placester, the monthly cost it took to set-up and maintain a real estate site went from tens of thousands of dollars to just a couple of dollars in just a few years, depending on the service package and site features.
These days it's simpler and more cost-efficient for real estate professionals to promote active listings using IDX.
The most common IDX integration services include:

iHomeFinder can be integrated with other online services and comes with nifty features like real estate CRM, custom IDX data API, market stats, and property search and lead capture.

IDX Broker integrates with existing real estate sites and provides IDX listing search, map search, and other helpful tools.

IDXCentral also integrates directly with existing sites, though it can also help you build a site if you don't already have one, with features such as interactive maps, IDX for Facebook, new listing notifications, and more.

Showcase IDX similarly integrates directly with existing sites and can be customized to fit your current design along with important features like recommended listings and responsive mobile map search.
Why use IDX for your real estate site?
Joining big listing services like Zillow and Trulia has its benefits. For one, having your own page with genuine reviews helps you build credibility.
But one of the potential downsides to relying solely on these major real estate sites to promote your listings is that buyers can also browse competitors' listings on these platforms and can easily be redirected to your competitors' pages.
Moreover, these sites have inaccurate listing data. The WAV Group found that over 36% of listings marked "active" on major sites are no longer in the market while 20% of active listings were not visible. This is because Zillow and Trulia don't use IDX. Instead, they use listing data from brokerage syndication and MLS Systems data feeds.
This inaccuracy can be frustrating for serious buyers, who might be led to think that there are more available listings than there really are within a certain area.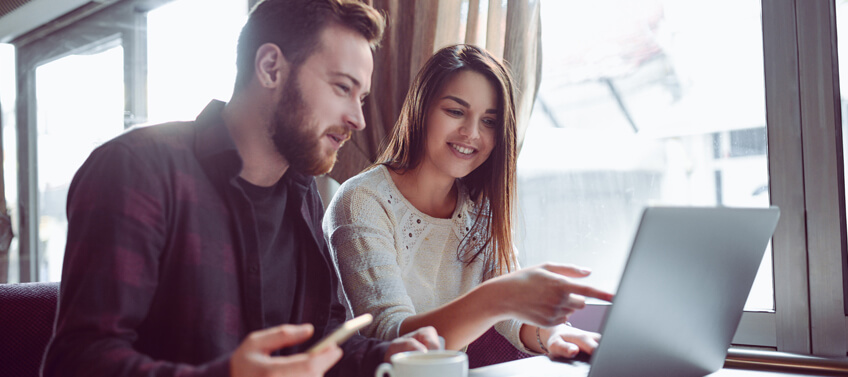 The advantages of IDX integration
Accuracy – IDX lets you present complete and timely listing information. It does this by establishing a data connection between the MLS and your real estate site, thereby importing listings and displaying them on your page. These listings are updated every several hours to ensure that your site visitors have access to the newest active listings at all times.

Lead generation – IDX lets you capture leads from your active listings because it keeps buyers on your site and gives them a way to contact you directly for more information about available properties.

And while portal sites like Zillow and Trulia generate leads for agents sponsored listings, the IDX lets you capture leads from every listing on your real estate site.

Data security – According to Showcase IDX, major real estate portals like Zillow and Trulia share users' contact details, budget information, and other data to partner brokers and agents when users sign up for an account.

Zillow's public SEC filings reveal that, in 2018, the site earned over $1.5 billion from advertising services and premium membership (Premier Agents) in which they share consumer information.

Integrating IDX into your site helps protect client information, giving them peace of mind as they scroll through listings.
Real estate portals or IDX?
There's no reason why you shouldn't do both. By building your presence on major real estate sites and integrating IDX into your own, you have a stronger chance of capturing leads and competing with bigger brokerages.
There are many advantages to being on major platforms, as already mentioned. For instance, having a profile on these sites can help you build credibility and give potential clients a way of verifying your track record.
Real estate portals also allow you to collect and display positive reviews from former clients, encouraging others to work with you as an agent.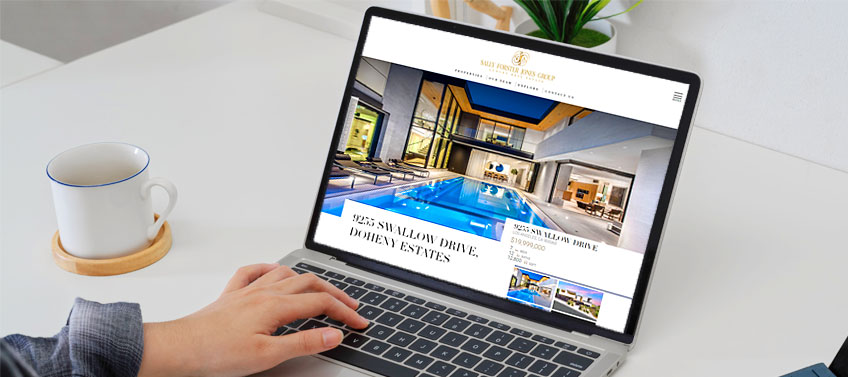 NAR guidelines on IDX usage
Before integrating IDX with an existing site, be aware that NAR regulates IDX usage. Some of their guidelines include:
Getting approval from the listing broker or the MLS before featuring listings on your site.

Not posting a seller's listing if they have explicitly told their representative not to include their property in IDX.

Keeping listing information accurate and refraining from altering property features (i.e. size, age, architectural style, etc.) just to make listings more appealing to potential buyers and their agents.

Refraining from sharing other IDX participants' listings on your site if you prohibit your own listings from being included in IDX.
NAR revises its IDX policy from time to time to ensure professionalism and ethical behavior among Realtors.
Click here to read the full text of NAR's IDX policy.
How to integrate IDX into your real estate site
IDX is a powerful tool but it won't improve your business by itself. Knowing how to integrate IDX and implement the best strategies.
The first thing you need to know about IDX is that it isn't a one-size-fits-all model. For example, you have the option to simply display MLS data using IDX on your page.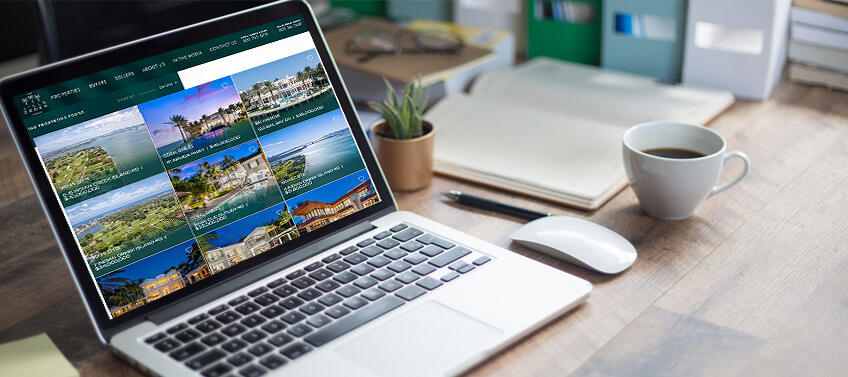 However, this approach has its limits because your pages won't be indexable by Google and other search engines. In other words, you won't be visible.
A modern and well-rounded approach to IDX integration will give your site visibility a boost by creating a dedicated page to each MLS listing, making it easier for the major search engines to find and index these individual pages.
Here are some tips for effective IDX integration:
Study the major listing sites – Find out about consumer behaviors and preferences by paying close attention to how Zillow, Trulia, and other successful sites display listing data. This will give you an idea of what to do and what to improve on when integrating IDX.

Follow best practices – After doing your research, you can proceed to appropriate these sites' most important qualities. Ideally, you should use IDX solutions that make use of map-based but user-friendly search tools with filtering options and high-quality listing photos, videos, and copy.

Explore all the available features and customization your IDX provider allows for – Get into details on certain settings from your IDX provider, choose display templates, personalize the user experience, trigger lead capture forms, and not just be stuck to the default offerings out of the box.

Lean into your real estate expertise – Show off your local expertise by creating community-driven or niche-driven IDX pages. One of the advantages of IDX is that it allows you to create saved searches by community, neighborhood, lifestyle, and other custom criteria. This lets you curate the selection of listings for your users and create a more meaningful online experience.

Keep things visual and interactive – Utilize map searches, polygon searches, market reports, and other user-friendly IDX features to help users find active listings and other helpful statistics about a particular area.

Take advantage of organic social media traffic – Make sure your IDX solution allows for social media sharing. When site visitors share your listings on social media, it can potentially generate additional traffic to your real estate site.

Use plug-ins – While it's worth investing time and money into developing proprietary IDX solutions, having your own site as well as access to a wide range of plug-ins makes this unnecessary. For example, you'll find WordPress plug-ins that can make IDX integration easy.

Choose point solutions vs. all-in-one tools – It might be tempting to go for an "all-in-one" model when integrating IDX, but cherry picking point solutions based on your marketing needs will help you come up with the most effective marketing stack.

Ask your website developer how to maximize IDX tools – Site developers work with IDX integration on a regular basis and know the ins and outs of the process. Working with a site developer will help you stay on top of the latest IDX features that can give your site an edge over your competitors'.
Not sure where or how to get started? Modern IDX integration is easier with Agent Image. Get in touch with us for a consultation. We offer a range of IDX solutions and packages. Our team provides long-term support to agents who want to build their online presence. We can't wait to start working with you.
The post Real Estate Beginner's Guide to IDX Integration appeared first on Best Real Estate Websites for Agents and Brokers.