Starting out as a real estate agent can be a daunting task, especially if your market is saturated with seasoned agents. How can you compete with such household names? Is it even possible, or will you just have to accept that you wouldn't be able to hold a candle to them?
One undeniable fact is that these highly experienced agents also started somewhere. Once upon a time, they were just like you. And through time and work, they were able to enjoy their current status. It is, more or less, the same journey for you.
For now, you need to be able to prove that you can keep up with the seasoned agents in your market. There are several things you can do to establish your brand, nurture trust in the field, and eventually, join their ranks much sooner than you'd expect.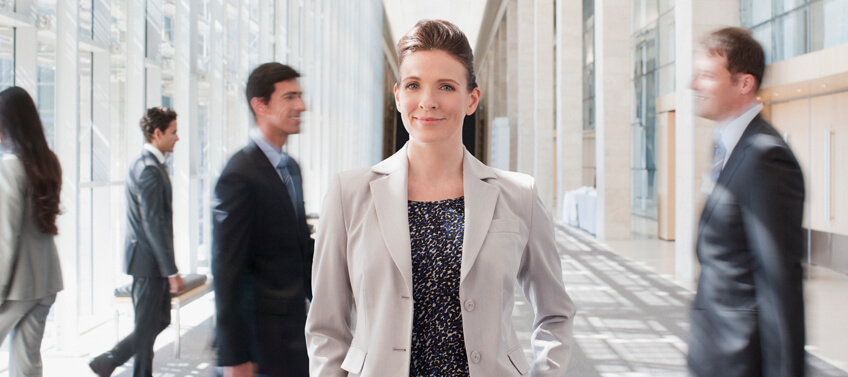 The starting point
It helps to identify what the seasoned agents in your area have to offer that you currently lack. These include, but are not limited to, the following:
Years of experience

This would be one of the most obvious things that set experienced real estate agents apart from you. Unfortunately, there is no way going around this. All you can do is accumulate years of experience as well, and understandably, it takes time.

Don't be disheartened, however. The years of experience someone has in the real estate industry don't always equate to high-level market expertise. A seasoned real estate agent might have 10 years worth of experience, but it could also be marked by periods of inactivity.

An established network of real estate contacts

Connections can get you far, especially in real estate. It's why a lot of real estate agents take care to cultivate relationships with other professionals in the field, as well as contacts in the local government and other related industries.

A solid network of trusted agents and other contractors can help expedite the home buying or selling process, or just about any other real estate transaction. Other contacts can give a heads up on future developments, zoning changes, and other brewing news in the area. Furthermore, this extensive network can also be a source of potential business opportunities, mainly through referrals.

Market knowledge

You can always study market movements, but it takes experience to reach that point where you're able to identify current market trends or even forecast future ones. In a heartbeat, these seasoned real estate agents know exactly which neighborhoods are hot, and if it's the perfect time to buy and sell a home.

Talent in negotiation

While some people are naturally inclined in the arts of negotiation, it takes time and practice to hone this skill. Through experience, seasoned agents already know what works, how to make a counteroffer that is hard to resist, and basically strike a deal that is ultimately beneficial to their clients. Of course, it also helps if the other agent on the negotiating table is, if not a connection, a respected peer they know. And chances are, these experienced real estate agents know each other and have had dealings in the past.

A long list of testimonials from satisfied clients

Just as with any other business, reviews from clients help establish a real estate agent's name and presence in the market. It builds their reputation and, more importantly, allows them to connect to potential clients.

Real estate agents who have been around far longer than you have already collected a ton of testimonials from past clients. And their success in the field can even be attributed to word-of-mouth referrals. Some real estate agents are so successful to the point that they only accept referrals from previous clients who are always happy to recommend them to friends and family.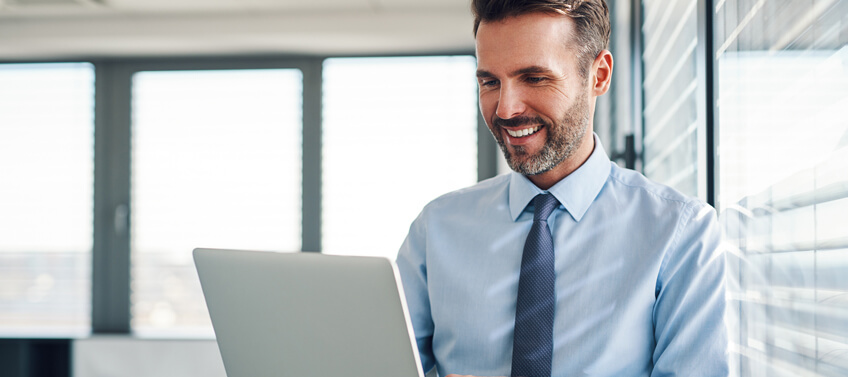 How to stand out even if you're a newbie
Now that you know what you don't have, it's time to shift your focus on what you can offer to clients right now. In order to compete with seasoned agents and join them, you need to play to your strengths, use effective marketing techniques, and find ways to improve your craft.
Launch your own real estate website

As you start out and make your way to the top, you'll need to establish your presence in the market. One of the best ways to do this is to have your own real estate website. This will be your platform, where you can tell prospective clients more about yourself and about your business.

A real estate website is also a great space to cultivate your brand. You will get to feature your own logo and decide on the kind of tone you want to use to appeal to your target market. In this online space, you can be warm and casual, or amicable yet professional, or even all those things at once.

This is more than just a marketing tool for your brand, however. On the more practical side of things, your real estate website can also be a trusted resource about the local real estate. Aside from property listings, you can publish articles that feature real estate tips, market updates, as well as lifestyle guides. This way, you establish yourself as a real estate agent with extensive local knowledge.

A real estate website can be expensive, but it's an investment worth taking. You can start out with a simple, functional, yet beautiful site, and then update it over time to show your and your business' progress. Check out these design templates that are just perfect for new agents like you.

Invest in SEO

A real estate website isn't much use if it's not gaining any attention or generating any leads. You can't just sit and wait for people to stumble upon it. You have to take the extra step to make sure people notice and visit your site. To do that, you need to rank well in search engine results. Search engine optimization (SEO) will help you increase your real estate website's visibility.

It's not just about using keywords. It's about using a set of SEO best practices. This will propel your real estate website up the search engine rankings. Couple these with making your real estate website a trusted resource for your market and you might stay on the top for a longer period of time, not to mention attract unique and repeat visitors.

Reach out through social media

Another way to build your brand and spread your message is through social media marketing. There are a lot of pros in this for newbies like you. First, it's free. Second, you can easily change your approach without spending too much time and resources. And third, you don't need somebody to do this for you. You can do it yourself.

It will take some time to attract a lot of followers to your page, but keep at it. Post regularly. It could be about the newest listings in the market, the latest real estate news, and other related topics. Share posts from prominent real estate resources. But don't forget to post about yourself doing things outside of real estate, too. This will help you seem more relatable to your target audience.

Get certified

Instead of sitting idly during your downtime, it would be a great idea to get additional real estate training. Find your niche, and be extremely good at it. All those abbreviated titles not only look good on your calling card, social media profiles, and your real estate website. It also boosts your credibility, conveying to potential clients that you are a knowledgeable real estate agent.

You have several options, one of which is to become a member of the National Association of Realtors (NAR). This makes you become a Realtor®, not just a real estate agent. In addition to adding another layer of credibility, NAR gives you access to real estate market data and education courses. You can become a real estate specialist depending on the certifications and designations you take.

For example, if you would like to focus on helping home buyers, you can become an Accredited Buyer's Representative. If it's the other way around, you can work to become a Seller Representative Specialist. That said, don't just take any certification or designation. Study the local real estate and the type of real estate agent people need in the area, then consider to pursue further education. For instance, some real estate agents become Military Relocation Professionals if the areas they serve attract a lot of military veterans and active servicemen.
The key to success is building the right foundation
There is no way to cheat time, but by employing the best marketing and real estate practices, you will be able to compete with even the most seasoned agents in your area. These will help you build a solid foundation to success.
Let Agent Image Marketing help you build your real estate career from the ground up, starting with your very own real estate website. Check our line-up of beginner-friendly templates. Then, connect with our talented team of web designers today at 1.800.979.5799 to get started.
The post How to Compete with Seasoned Agents When You're Just Starting Out appeared first on Best Real Estate Websites for Agents and Brokers.