The world changed overnight and a lot of you are at home wondering what your next steps should be for your business. Do you need to scale back? Make cuts? Work harder? Work less? What is the right thing to do at this moment?
I know the world seems very unpredictable right now and a lot of scary things are being said in the media. As the co-founder and managing partner of Agent Image, I've been through the market's ups and downs, and I'm here to tell you it's going to be okay. To help, I've put together this guide for navigating your business through this time.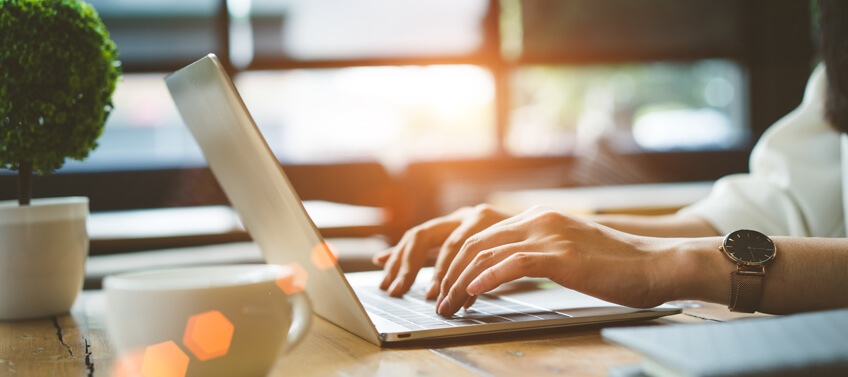 How's your online image?
This situation isn't permanent. You need to be doing what you can to ensure that, when this is over, you're set up to hit the ground running. More people and more clients are expected to be online than ever before, which is why this is a great time to think about your branding. Build it and boost your online marketing efforts to increase your presence in the digital space.
So, Google yourself and evaluate the image of your business online. Does it answer to who you are, what your business is, and how you treat your clients?
If the answer is no, you need to revamp your image. At this moment, there's a lot of opportunity for presenting your brand online. Introduce your business in the digital space to potential clients in its most authentic form so they can get a good feel of who you are and how you work before they meet you in person.
Once you know where you stand in a Google search, assess where you are in your marketing plan. What have you done to build your brand? Are you only starting out or were you heavily involved in the digital sphere? Figure out where you are and go from there.
For the marketing beginner
If you're only getting started with digital marketing, here are four important things you need to do.
Get inspired Find successful agents you admire and use them as inspiration. What are they doing on their social media? Who are they using to do their marketing and build their website? Figure out what they're doing and use it as a guide to map your own strategies.

Hire a marketing team. You need digital marketing experts, like a social media coach, on your team. They will ask the right questions to figure out what your brand is and what it's supposed to look like. They also know all the right tools to help you create an easily identifiable and scalable branding strategy.

Start with social media. It's free and it's immediate. When potential clients Google you, there will be something for them to look at. Make sure to keep your target audience in mind as you develop your strategy. You'll want your posts and message to be relatable to the kind of customer you're looking for.

Build your real estate website. Research for providers and find the one that's right for you. Complete ownership of the site is 100 percent imperative. That way, in case the provider goes out of business, you will still have your website and all the good SEO value you developed.
To recap, start by forming your support system. Look to your peers and emulate what they do. Find a website company with an impressive portfolio that allows you full ownership. Hire a team or a person to guide you through social media best practices. Start by creating a foundation that will help you build a really strong brand online and work from there.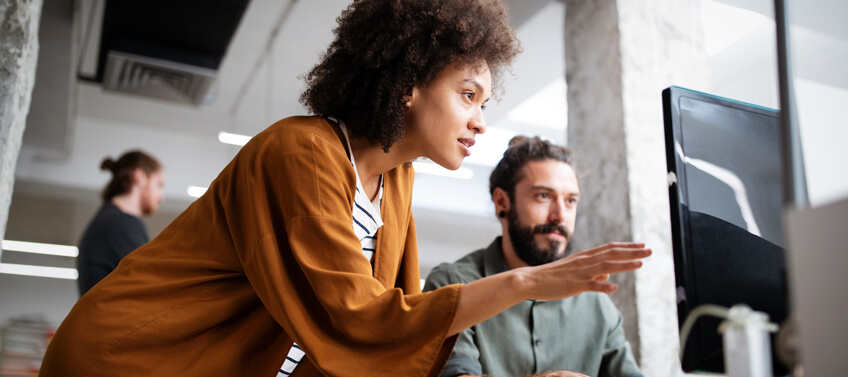 For the marketing intermediate
Did you already get started on marketing even before the pandemic but had to set it aside? Now that you're home, this is the time to refocus on these previous plans. Here are a couple of steps to take to continue your marketing strategy and branding.
Be active on social media. Potential clients are looking at Facebook, Instagram, Youtube when they're Googling you. So, join the fray and be active on social media. It's fast and you can make changes that are effective immediately anytime.

Make yourself look reliable and knowledgeable by being consistent with your branding and posts across different platforms. To make yourself relatable, post videos of you giving tips and pictures of you, your team, and your family. This will encourage potential clients to click that call-to-action button.

Improve your real estate website. Make sure it represents you in the best way possible and it's set up for the times. The way people are looking for homes has now been forever changed because of the pandemic, so be prepared. Create video tours of your homes, link all of your social media.

Remember that your website is that piece of your business that tells a potential client that they want to work with you. If it impresses them, they will make the call.
I assure you, when a client is looking you up online, the first things to come up will always be your website and your social media. These need to be consistent and on point.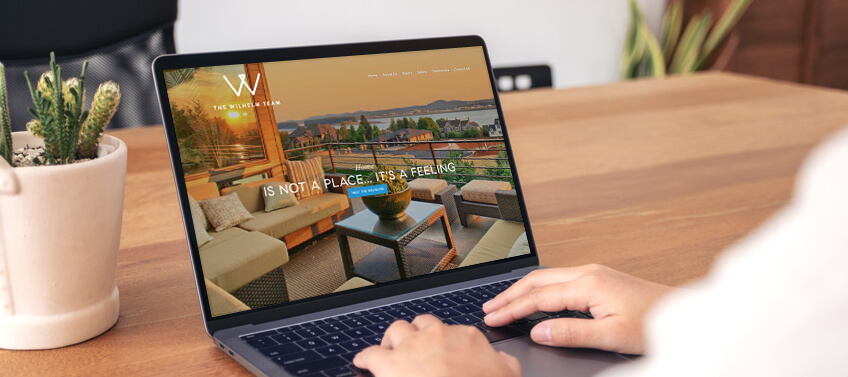 For the marketing pro
I've spoken about the marketing newbie and the agent with some branding, but what about the agent who's a pro at digital marketing? For those of you who are doing well digitally, now is the time to bulk up. If you have high SEO value right now, the last thing you want to do is cut your efforts, lose that value, and fall behind when the dust settles.
Take note of the following guidelines to stay in the game.
Start with a budget. Figure out what your spend is, figure out what you're taking in and then see what you can allocate to marketing. This is true in any climate, obviously, but it's important now to really stick to that budget. Speak with an expert about where you can be smart about how you spend your money.

For example, now's a good time to evaluate your SEO campaigns and figure out where your best leads are coming from. Cut back on the campaigns that bring in the least leads to get the best value out of your marketing dollars. And remember: social media is free, and the ads are cheap.

Invest in your website. If you need to cancel most things, don't cancel on your website. It can take about three months to build, so if you start now, it will be ready as this starts to fade away. Ensure that you are recognizable and you have a well-built brand by the time this is over.
Use this time to think about the future of your business, where you want it to be and how you want to get there. I'm not saying be reckless with your marketing dollars. Quite the opposite. In fact, be judicious. Do what you can on a budget, just don't stop.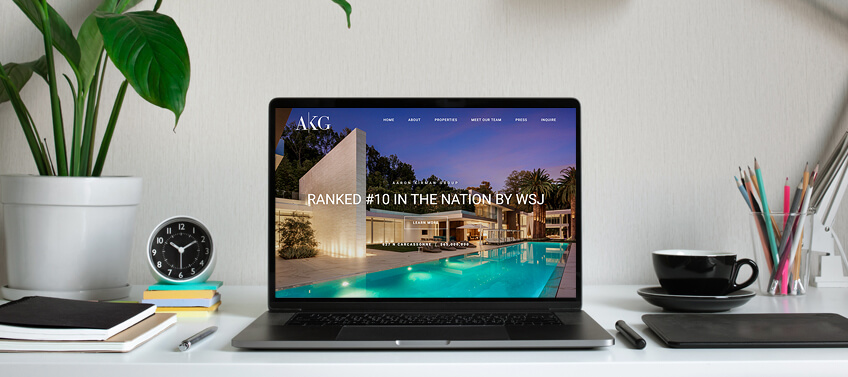 For your social media
Social media is where you have the opportunity to present who you are as a business and as a person. So, make sure to post more than just listings. Show potential clients what kind of person they will be working with.
This is also an opportunity, in this delicate time, to share some feel good stories, some happiness. People want an escape these days, so show those happy moments as well as beautiful listings. A picture of you enjoying time with your family or a graphic of your favorite inspirational quote will fit in well next to posts about your newest listing. This will round out your profile and offer a refreshing image against the backdrop of the current media cycle.
And whatever you do, always consider your timing. You have a chance to do a lot of good with the right message at the right time. As an agent, you will have ideas for your social media and how to make it relevant while also being specific to you. Think it through and ask for opinions. If it's something that could possibly be taken the wrong way, by anyone, don't do it.

Build a unique personal brand
This is a galvanizing moment for the world where people, through technology, will be able to come together and create a global community. Everyone will now realize their capability to work digitally and do business in the digital space. Decide how you will succeed in this new normal.
The best way to do that is to ensure you have a really strong, recognizable and unique personal brand out there for potential clients to see and remember. You have to have your whole brand stand out. Every aspect of the brand should support you. If your brand, your business card, your social media and website, and your marketing strategies for properties wow them, you're gonna win their business and even their loyalty.
Let Agent Image help you build and strengthen your personal brand. Get in touch with our digital marketing specialists today.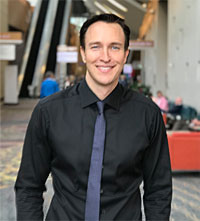 Meet Jon
Jon Krabbe is a Co-founder and Managing Partner of Agent Image. His time as a real estate agent paved the way for the company to specialize in real estate websites, helping agents build and hone their personal brands in the process. Since its establishment more than 20 years ago, Jon has overseen the creation of over 20,000 real estate websites.
The post How To Build A Brand In The Time Of Crisis appeared first on Best Real Estate Websites for Agents and Brokers.