It's understandable if you feel stuck with your branding, especially if you've been using it for quite a while. Design trends are constantly in flux. More importantly, times change, and your branding might no longer reflect your current idealized version of your business.
There's only one way to get unstuck: make some updates. You can go for a total rebrand or opt for key changes enough to refresh your brand and keep it relevant. Here are a couple of ways you can find inspiration for this project.
Start with a brand audit
Before you refresh your branding, it's important to get a good understanding of what works and what's keeping your brand behind your contemporaries. A brand audit will identify these points. This way, you can keep or even boost your branding's strengths and replace the weaknesses with better solutions.
When doing a brand audit, focus on the following:
Your logo and your color palette

These design elements can suffer from the winds of change trends bring. If your logo and color palette looks outdated next to your peers', it's time for a change.

Your tone

The tone of your content should speak to your target audience. If there's a mismatch, you won't be able to generate leads, encourage potential clients to sign up for your services, and watch your business grow.

Your unique selling proposition

The unique selling proposition you've incorporated into your branding might not be "unique" anymore. Competition might have caught up, or you moved up the ranks. It could also be that you developed other specialities over the years. If your unique selling proposition isn't current, your branding won't be able to present your business in its best possible light.

Consistency

It's perfectly possible that all of the elements above remain on point. But if you're using multiple platforms such as social media, it's important to keep your branding consistent. Inconsistency can make your followers and clients confused about your business, severely affecting your brand's image.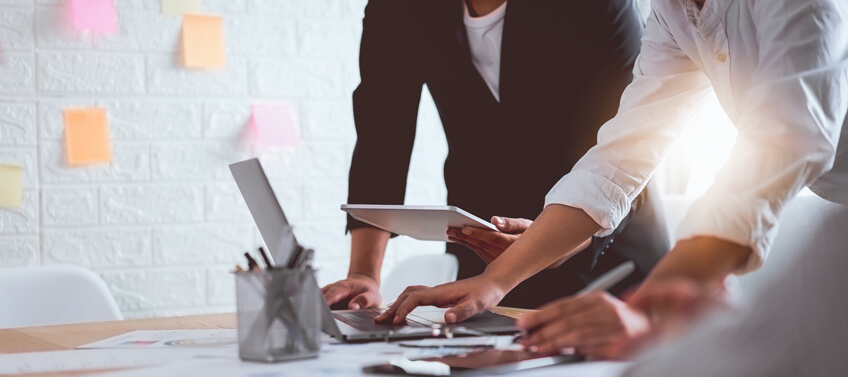 If the aforementioned factors pass the audit but you still feel like your branding can do some refreshing, take a closer look at how your business is performing. Is it business as usual or has it stalled? Has your business grown significantly since you launched your brand? Are you having trouble attracting new clients and new talent? Do you have new competitors? Does your brand look old compared to your peers?
If your business is struggling and your brand's voice is getting lost in the sea of competition, a brand refresh is highly recommended.
Look to your peers
Now that you know the parts of your branding and marketing that need to be improved, it's time to find some inspiration. The best source for that is other people. It could be your competition. It could be the peers who you consider are on the same level as you. You can also find inspiration from your idols. What are they doing that makes them so successful?
When you go online and look at other realtors' websites and social media pages, it's easy to get overwhelmed. Should you do everything they're doing? No. Remember the brand audit you performed and stick to the points you need to improve. If you don't know where to start, check out these best real estate websites from June 2020.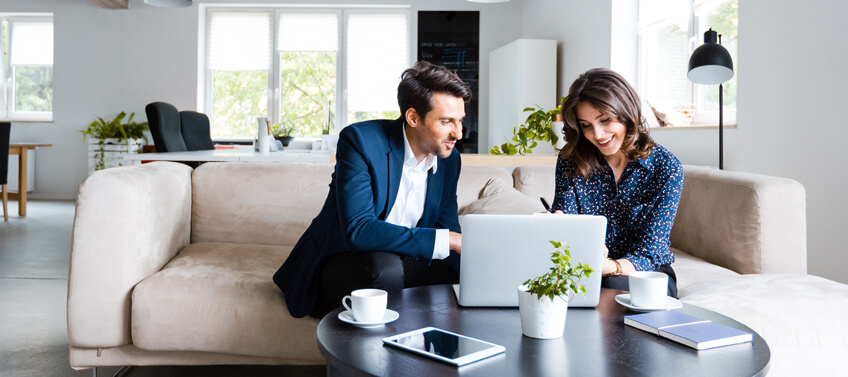 Subtle changes that will freshen up your brand
Your brand doesn't have to be stuck in a rut in order to be updated. It's nice to keep things new and fresh once in a while to pique the interest of your clients and even potential customers. These changes will breathe new life to your brand without totally changing your established brand identity.
Use different fonts

Fonts are underrated. You can easily change them and still provide a significant yet subtle change to your real estate website. As cursive and script types can be hard to read, your options are narrowed down to two categories: serif and sans serif.

You can switch your current font with a different one in the same category, or try a different type. Just make sure it is aligned with your brand, your audience, and the message you want to convey.

Add more color

Like with the font you use for your real estate website and social media content, you can freshen up your color palette without making extreme changes. Instead of a complete overhaul, introduce a new and complementary color to the existing scheme.

This change doesn't have to be permanent as well. You can apply these changes in specific brand campaigns or marketing materials. And when the seasons change, you can substitute the color with another one that is more appropriate to your message or even the time.

Use new pictures and videos

The same set of imagery can make your branding feel repetitive really quick. Furthermore, it can also make your real estate website look dated. These pictures and videos might no longer be accurate representations of places and of your business.

New photography and videos are quite an investment. Make sure to max out the shelf life of your current set of media on your real estate website before using new pictures and videos. As for social media, always keep things new. The same content posted over and over again will make your followers lose interest.

Have a second logo

It can be difficult to place your full logo in social media content, marketing materials, and the tiniest spaces in your real estate website. Rather than distorting your logo, commission to have a secondary mark made instead. This can be a streamlined version of your primary logo, to be used in marketing and branding.

You can use your secondary logo on videos and pictures, oddly-shaped locations, and even merchandise if your business offers some.
Do you need a brand refresh?
Agent Image can help you refresh your brand into one that elevates your real estate business and identity effectively. Talk to our team today at 1.800.979.5799 and tell us all about where you would like to start. We'll handle the rest.
The post Get Inspired: How to Freshen Up Your Real Estate Brand appeared first on Best Real Estate Websites for Agents and Brokers.