It's no secret that we all have a little more time on our hands during this pandemic. The current situation is offering real estate agents a rare opportunity of some peace and quiet from their regular work routine. That doesn't mean, however, that your real estate marketing should slow down during this period.
In fact, you should take advantage of this down time to rethink your real estate marketing and then boost it so you're ready when the pandemic finally passes.
Here are a few things to think about to really double down on your marketing so you can come out ahead in the next few months.
Do a brand audit

Take a step back and view your branding from an outside perspective. Does it represent who you are in the best possible way? Do you look like the authority? Is your digital presence current and up to date?

Take time to go through your website, social media, blogs, videos—everything— to ensure it's how you want to be represented. Take notes of your branding's strengths as well as areas of improvement. That way, you'll know where to focus in order to keep your real estate marketing true to your brand.

Make sure your branding is consistent

As you go through your website, videos, and social media channels, take note of how your branding is perceived. Does it appear consistent? Anywhere you can be found digitally and physically should all look the same across the board for easy and instant brand recognition.

If your brand is constantly changing or seems different among many platforms, it makes it difficult to build trust with your audience and earn their loyalty. But if your message is consistent, people will see you as honest and reliable. Consistent branding will help you look like the authority in your area and market.

Think about the long-term

All this down time is making people want to be productive. Some people are learning new skills and hobbies. Meanwhile, others are thinking of rebranding or revamping their marketing strategy completely.

If you're thinking of changing your marketing strategy, think about the long-term. Trends and new ways can help you cope up with the present time, but they might no longer be applicable for the rest of the year.

Mishandling your marketing during these emotionally charged times could impact your business for years to come. If you are keen on changing your marketing strategy, consider each method and step carefully.
It may seem like everything is slowing down during this decline in economic activity, but leveraging digital marketing today will only help maintain and increase trust for when everyone is ready to spend.
Do you want to learn more about how you can spend this time rethinking your marketing strategy? I recommend the following articles:

Ready to take things further? Do you have timely real estate marketing tips to share with your peers? Get in touch with Agent Image. Call us at 1.800.979.5799 or send us a message at info@agentimage.com.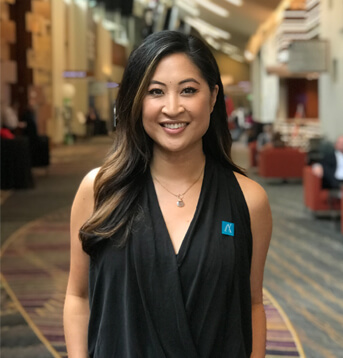 Meet Desrie
Desrie Comsookri is Agent Image's Vice President of Business Operations. Through this position, she is able to help the company grow and establish its authority as the most trusted and recognized website provider in the real estate industry. When she's not busy with her work at Agent Image, she devotes her time helping other women leaders excel in their fields.
The post 3 Tips That Will Revamp Your Real Estate Marketing During COVID-19 appeared first on Best Real Estate Websites for Agents and Brokers.